THE PLAYERS OF CREATIVE LINC MARKETING
A Premier San Diego Marketing Agency
Creative Linc Marketing's creative team brings a fresh approach to the visual side of marketing and branding. We bring together innovation and modern technology in our high energy environment, combining creativity, vision and passion to partner up and strengthen your brand.
AMY PULLIAM
Creative Director/Founder
With over 14 years in the health and beauty industry as a senior graphic designer and creative art director, Amy is known for her outstanding success in launching new companies, new products, and enhancing branding and positioning of existing companies. Her awareness of the competition and the latest trends strengthens her development of marketing materials including product brochures, retail product catalogs, packaging design, web design, ad campaigns, and seasonal campaigns. An experienced creative director and designer, Amy manages, develops and directs the enthusiastic marketing team at CLM, in efforts to communicate a brand message to the consumer. She leads the team in development and design, from concept through execution, in print, packaging, web design and development, photography and video, social media and multimedia. Her dynamic leadership, planning and strategic skills ensure that projects are delivered with innovative concepts, on time and under budget. She is passionate about motivating her team to do an amazing job with creating brand identity and strengthening brand vision, while encouraging a team environment. Amy is a graduate of the Art Center College of Design, Bachelor of Science / Graphic Design & Environmental Design with Honors.
COURTNEY BREWER
Social Media Marketing
Courtney has always been passionate about Social Media Marketing. Social Media is about staying connected and becoming relatable to your customer. Courtney makes your business social. A recent graduate of California State University San Marcos, with a Bachelor of Science in Business Administration and an emphasis in Marketing, Courtney uses her knowledge to implement cohesive social media campaigns in a unique and fresh way. Establishing and maintaining an effective social media presence is a challenge, however, Courtney is here to help engage your customer and set your company apart in meaningful ways.
KATE KORNIIENKO-HEIDTMAN
Production Designer
Kate is a talented award-winning designer, illustrator and photographer with more than 14 years professional experience in commercial graphics and advertising. Her specialties include graphic design, art, drawing, pre-press (offset, flexoprinting), as well as creation of advertising artwork, logo types, corporate identities, web design, consumer and business publications, books and newsletters. Born and educated in Kyiv, Ukraine, Kate is now a permanent resident of the United States, living on the east coast with her copywriter husband, Mike, and their boy-wonder son, Eric. In addition to working happily and enthusiastically with the Creative Linc team, Kate creates digital graphics in a range of styles for both commercial and fine art clients in the US, Europe and the Far East.
MELISSA CHEN
Production Artist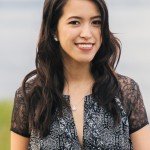 Melissa is known for her dedication and passion for quality design.  Her work always shows clean design and strong attention to details. With over 10 years of experience, Melissa offers a variety of knowledge and design skills in print, web layouts, advertising, packaging, pre-press, typography, illustration, photo/color retouching, logo/icon development, & book design. She believes that design should not only be aesthetically appealing, but also functional and articulate. Her work ethic and her love for life is driven by her passion for everything creative and beautiful. She puts 110% into everything she does. Melissa is a graduate of Art Center College of Design with a Bachelor's Degree in Fine Arts / Illustration.
RAMJI RAJKUMAR
Web Development
For 19 years Ramji has been fascinated with computers; studying and practicing different programming languages since the age of eight. With nine years of web development experience, his motto is "No Compromise in Quality." Ramji's experience includes software programming for dot net technologies, web development in PHP and WordPress, MYSQL, PHP, JQuery, CSS and Android technologies. He's worked with Microsoft technologies like VB.net and C#.net, along with SQL server backed database, for both web and Windows application development. He's been involved with WIX technology in creating and building installers. Ramji incorporates responsive web design concepts that allow websites to perform optimally for multiple devices. He devises SEO strategies, increases links and traffic, incorporating website interaction and user experience design. When writing code, he keeps three main factors in consideration: avoid bugs, ensure the code is scalable, and user-friendly maintenance to implement changes. He is conscientious of balancing quality and quantity of work, and his ratings reflect this. Ramji has a Masters Degree in Computer Science.
MARK MC LAUGHLIN
Motion Design & Video
Mark loves helping making brands come to life. His passion is telling a brand's story through motion graphics and film. His work spans across a range of categories and markets – from Fortune 500s to boutiques brands.  He strives to build brand experiences that capture the hearts and minds of consumers. His capabilities include motion design, live action directing/shooting, post production/editing, sound design, CG/compositing and animation.  Mark has a design degree from San Diego State University and over 16 years of professional design experience, through both agency and direct client work. As a passionate believer in the power of collaboration, Mark enjoys the synergy that results from working together with the talented CLM team. He enjoys life in Carlsbad with his wife and three sons. When he's not working hard behind the computer, he's usually planting rare palm trees in his backyard or surfing with his three boys.
JESSE WELLS
Photography & Video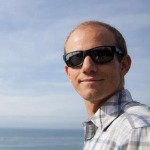 Encinitas based photographer and videographer Jesse' Wells captures his subjects in a unique and different way to produce a final product that stands out. With 10 years of photography experience, this knowledge translates into video production, making for a unique style of shooting and editing. Jesse's passion for music has brought great feeling and emotion to his work. When the sound of the footage is turned down and the music is turned up, the content takes on a whole new meaning. This is what made him fall in love with the art of video production. Being a self-taught photographer and videographer is the result of Jesse's passion for the art. He continually seeks new technologies and methods to make the best product he can, and looks forward to new challenges and ways to overcome them to produce something never seen before. His experience includes lifestyle, landscape, portrait, products, architectural, automotive, food, events, and action sports photography.